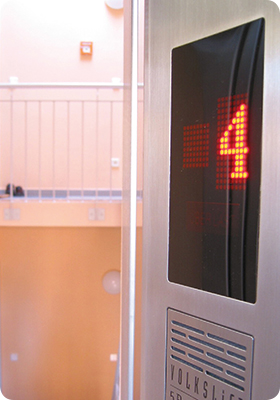 With VOLKS­LIFT machine room less (MRL) elevators there is no need for a machine room at the top of the building, which enables more possibilities for the design of modern buildings. With state of the art concepts, R&D achievements and mature control systems, VOLKS­LIFT introduces advanced technology in the industry, providing optimal carriers for modern buildings.
Save construction area, improve degree of design freedom.
Machine room is integrated in the well and does not occupy other spaces.
Advanced technology saves up to 30% energy.